Welcome To Anastasia Hotel
In the heart of new Rhodes Town, there is a home... your home! Our small family hotel is an oasis for the independent travelers looking  for that 'something different' in Rhodes Town . Our long tradition and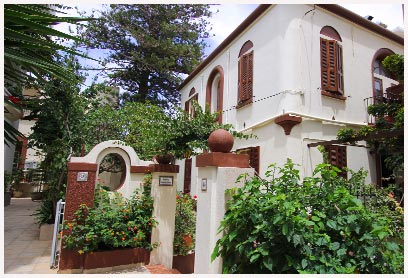 experience of hosting our guests is a synonym for hospitality and for a warm friendly atmosphere. 
The neoclassical villa was built in 1932 by an Italian architect, who used to live in along with his family. Yiorgos Aggelou coming back from Africa in 1975, bought the villa and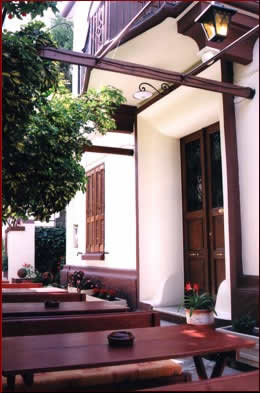 named it after his wife, Anastasia. Since then , our villa  works as a family hotel . Yiorgos' son Mihalis and his wife Stefania took over in 1999 continuing the family tradition in hospitality.

Our bar and beautiful outdoor garden
 In our outdoor Bar which closes at 11pm Mihalis Agelou is always ready to prepare your espresso or your favourite cocktails.You can also enjoy a relaxing breakfast in our garden between the trees and the flowers.
Your Home Away from your Home....